Christchurch, the biggest city in the South Island, is a city that's generally overlooked by travellers and by anyone looking to move to the South Island or New Zealand.
Though the city faced a massive damage during the 2011 earthquake and is still in the process of getting fully rebuilt, the city has its own English charm to it and is likely to grow on you in a couple of days. In fact, the broken buildings and the graffiti around the city to cover up damages only adds to the city's uniqueness and charm.
So, if you are considering or reconsidering visiting Christchurch, trust me, there's plenty to do and you are going to love it!
If you are already in Christchurch and are not sure where to go and what to do, this list is for you as well.
Hagley Park
The first place you must visit in Christchurch is Hagley Park. It is absolutely gorgeous! The most massive outdoor space in Christchurch that has been around since 1856.
You could walk, run, cycle, go to the botanic gardens or just go and have lunch by the lake. There are lots of events that happen during spring and summer including night markets, concerts, Christmas celebrations and lots more.
There are also a sports events that happen at the park including cricket matches. There's a golf course as well if you like to play.
You are sure to fall in love with this place, I'm sure!
Taylor's Mistake & Godley Head
Christchurch is on the east coast of the South Island, and is known for all of its amazing beaches.
There's the New Brighton beach and Pier, which is beautiful during sunsets. It is also great for water sports!
Sumner beach is another popular one, with lots of cafes and restaurants nearby. Definitely worth going to.
But I'd say the winner is Taylors Mistake, which is absolutely gorgeous. It is ideal for surfing and is popular for hiking, running and biking. You could hike up to Godley Head, which has the most amazing view, looking over the edge of the South Pacific ocean. You also get to see the NZ defence site from the second world war.
There's no way you wouldn't go back there again.
Friday Night Market
The Friday Night Market happens right at the city centre and is wonderful to go to. The market has different food stalls with pretty much every cuisine. Along with the food, there's also something else happening at the market every week like a concert, or an amazing fire show. Best part is, the food is super cheap and you could get a delicious meal instead of going to a fancy restaurant.
Quail Island
You could explore the uninhabited Quail island within the Lyttelton Harbour. You can get there on the Quail island ferry. It's a great way to spend a day in Christchurch. You could go swimming, go on small hikes around the island, and really just enjoy the view because its beautiful!
Quake Museum
Christchurch was deeply affected by the massive earthquake that happened in 2011, leading to the loss of lives and damage to the city.
100,000 buildings had to demolished and another 100,000 were damaged. The city is still recovering from its losses.
Quake city is a museum that exhibits the aftermaths of the Canterbury earthquakes and is definitely worth a visit.
Orana Wildlife Park
This is a must-visit at Christchurch. It is New Zealand's only open range wildlife park, with all kinds of animals. The best part of this park – if you wanted to see lions, you'd have to jump into a cage and the lions would roam freely outside.
Akaroa
Akaroa is a quaint little French town, just an hour away from Christchurch.
The town has some amazing French food, the harbour and cafes overlooking an amazing view of the harbour. The town has a lot to offer with the dolphin watching, wildlife adventures, guided walks, cruises and jets.
Cashmere Hill
The best way to see Christchurch in the evening in all its lights and glory is through the Cashmere hill. It is only a short drive up the hill, well within the city. You can go to the lookout at Victoria Park and catch a glimpse of the entire city. It could be windy and chilly, so make sure you are all layered up.
Christchurch Art Gallery
Who doesn't like art, right? You could head over to the Christchurch art gallery right in the city centre. It has one of the most beautiful art collections in all of New Zealand.
Avon River
The Avon River flows right through the centre of the city and is lovely. You can go punting at the river and enjoy the tranquillity of Christchurch.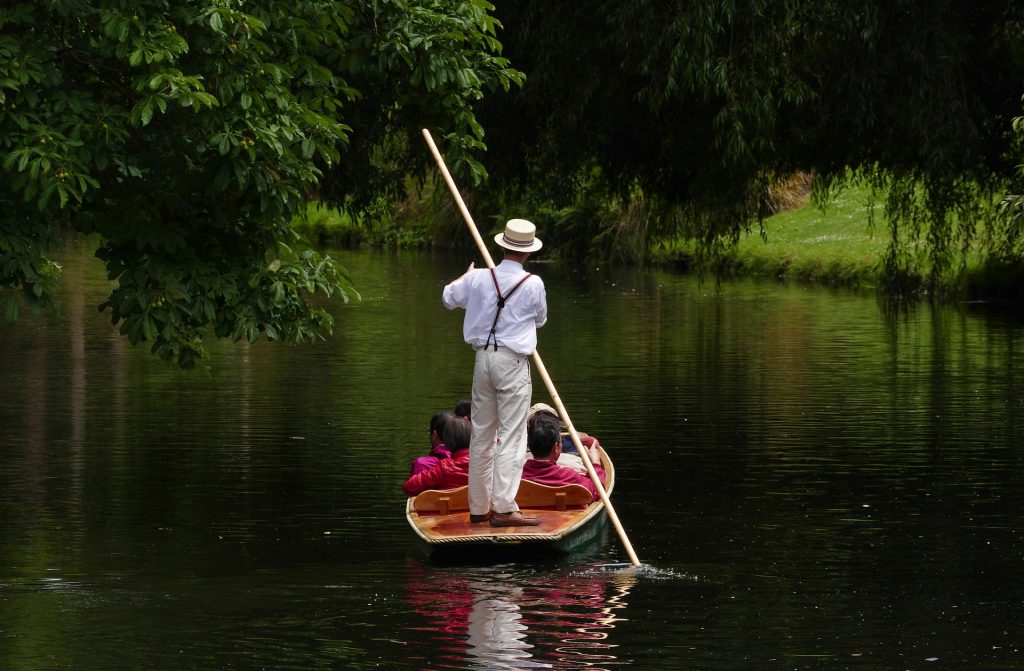 If are new to Christchurch and don't know your way around, here is some help: 
To rent a car, you can check out Avis for car rentals.
If you want more information on what you can do in Christchurch, contact the I-Site Information Centre
In case you need to call the police or an ambulance, dial 111
If you are locked out of your car, or lost your keys, call a Christchurch locksmith.