Some people argue that hiring electricians is expensive and is not worth the money. You can do electrical tasks by yourself, like changing light bulbs or running an extension cord. However, more challenging tasks should be done by registered and professional electricians, unless you are one. 
Finding a trusted and reliable electrician might be a bit frustrating. To give you more confidence in getting the right electrician, we have compiled a list of the best Auckland electricians. 
The list is just our recommendation, made by gathering valuable information from surveys, Google reviews, and personal experiences. You can have your preferred electrician as long as their services satisfy your needs.
What to know before getting an electrician?
Whether it is about pricing or the process of doing tasks, we should all be aware of everything about hiring an electrician. This information helps you avoid being ripped off by unethical electricians as well as understand the process and payment.
How much do electrical services cost?
This list is a price guide only. You will need to pay for the material cost if anything needs to be changed, service fees which include installation or fixing and travel cost, and GST. The following price list is all the final prices.
Install or replace power socket: $140 to $240 per power socket

Install power for washing machine/heater: $1400 to $240 per power point

Household electrical inspections: $300 to $450

Heat Pump or Air Conditioning Installation: From $400

Heat Pump or Air Conditioning Repairs: $150 to $300+

Wiring upgrades: depends on the complexity of the wiring system
How do electricians calculate the price?
Knowing what you are paying for is essential. You must make sure all factors on the bill has been noticed during the process. For example, you do not want to replace the power switch, but the electrician did it without your permission and charged you for that.
Labour charge
This is a set rate for hiring electricians. Usually, the cost for an electrician in Auckland is from NZ$90 to NZ$120 per hour
Materials cost
If you and an electrician agree on replacing parts, you will be charged for the part's price. You may have to cover the travel and additional equipment costs if the electrician must pick up something at the electric store.
Travel cost (often factored in labour charge)
If the electrical company charges travel expenses, you will have to pay an hourly rate for an entire period. It will be calculated from when the electrician leaves the company office to when he returns to the company, including any additional travel cost to pick up or buy necessary parts or equipment.
GST
Any service cost includes a GST of 15%. Therefore, the total amount you will be paying for electrical service will be a combination of labour cost, material cost, and GST.
How to get the best price for my electrical service?
Do some research: Similar to looking for a restaurant or buying a phone, many electrical companies have different services and pricing. You can bookmark some electricians with high reviews and feedback and start making comparisons.

Knowing the price: All prices quoted on the website exclude GST and material's costs. Knowing they are not the final price you will be paying can help you prevent making the wrong budget.

Make a booking on standard working hours: Electricians can charge you more if you make your booking at night or on the weekend. Booking during the weekday from 9 am to 5 pm can reduce the electrical service costs.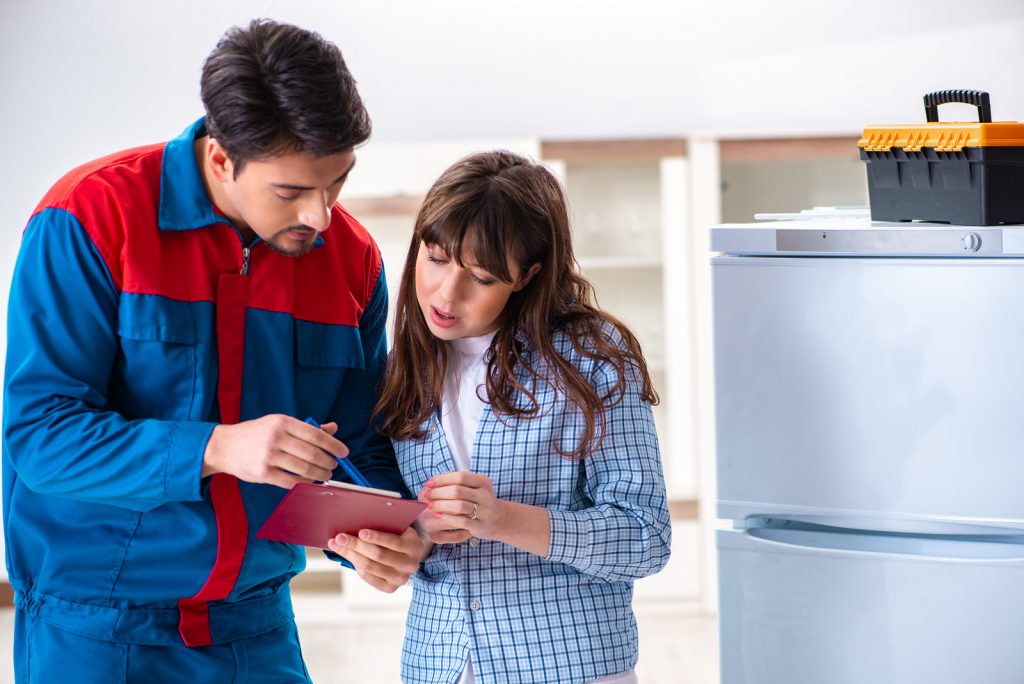 Top 4 reliable Auckland electricians
1. Jenco Electrical
| | |
| --- | --- |
| Best for | Professional services 24/7 |
| Ratings (Google) | 4.9/5 |
| Address | C6/8 Henry Rose Pl, Albany, Auckland 0632 |
| Contact no | 0800 453 626 |
| Areas served | Auckland Central, West Auckland, South Auckland & North Shore |
Jenco Electrical provides both residential and commercial electrical services in the Auckland area. They have a team of competent electricians who can assist you with general electrical maintenance, electrical repairs, full or partial rewires, new builds and more. The company also offers installation for new built electrical, switchboards, and electrical test and tagging services.
Guarantees:
Providing top-quality workmanship 

Police and background check for all electricians

Wear shoe covers and clean after every job

Privacy respect and protection

Transparent information without any hidden cost
Pros:
Provides a complete list of what works needs to be done in the initial visit

Gives a 2-year workmanship warranty for every job 
Cons:
2. Grammar Electrical
| | |
| --- | --- |
| Best for | Provide effective advice |
| Ratings (Google) | 4.5/5 |
| Address | 14d Haultain Street, Mount Eden, Auckland 1024 |
| Contact no | 0988 46611 |
| Areas served | Auckland Central, West Auckland, South Auckland & North Shore and Rodney |
Founded in 1948, Grammar electrical have been trusted Auckland-wide by residential and businesses for their services. Many customers favour Grammar Electrical for their punctuality, speed of service and professionalism. The company provides electrical inspection, surge protection, lighting upgrade, electrical upgrade, lighting design, wiring upgrade, troubleshooting, circuit breaker replacement and power failure repair.
Guarantees:
Qualified and experienced electricians 

Resolves the issue quickly

Responds to customer's enquiries promptly

Provides reliable recommendations to avoid the same concerns in the future

Reduces the charge stated in the quote if the job takes less time
Pros:
Offers a wide variety of electrical work, including commercial electrical installation and upgrades

Transparent communication with clients

Many available electricians

24/7 electrical services
Cons:
Higher charge-out apply for emergency service 
3. Northern Lights Lighting & Electrical Ltd
| | |
| --- | --- |
| Best for | Data protection & Uninterrupted power supplies |
| Ratings (Google) | 4.9/5 |
| Address | 194 Arthur St, Onehunga, Auckland 1061 |
| Contact no | 0800 177 275 |
| Areas served | Northshore, Central Auckland, South Auckland and West Auckland  |
Northern Lights Lighting & Electrical Ltd has been in the industry for more than 20 years. With a team of registered electricians, they provide electrical repairs and services for residential, commercial and industrial areas. The company offer installing lighting, security alarm, home theatre and aerial, and services for home automation like complete house wiring, repairs, maintenance, and underfloor heating
Guarantees:
Identifies wiring faults quickly and provide efficient solutions

Explains properly what work needs to be done

Thorough and professional and left everything neat afterwards

Punctual and works professionally
Pros:
Flexible to cover all additional electrical requests

Committed to providing honest, dependable, and qualified electrical contractors

Registered electrician with 20+ years of experience
Cons:
4. Strike Electrical
| | |
| --- | --- |
| Best for | Residential electrical installation |
| Ratings (Google) | 4.9/5 |
| Address | 300 Richmond Road, Grey Lynn, Auckland 1021 |
| Contact no | 0508 787 453 |
| Areas served | Central Auckland, West Auckland, North Shore, South Auckland and East Auckland suburbs |
Strike Electrical has a team of trained electricians who provide residential, commercial and construction electrical services. Although having less experience than the above companies, they've been highly rated and recommended by their customers. Their electrician offers maintenance works, data cabling, simple electrical jobs, electrical repairs, and more.
Guarantees:
A team of qualified electricians with a high sense of responsibility for all works that they do

Communicates all the possibilities and improvements that need to be done

Flexible to work on challenging conditions and meets the agreed time frame
Pros:
Provides electrical services for construction fields as well as house automation
Cons:
Not a Master Electrician member