With so many great summer spots to choose from in New Zealand picking a location for your next beach house can be hard. If you want your summer to be packed full of beach days and laid-back vibes then the Coromandel is a great location to consider.
From Whangamatatā  to Port Jackson the Coromandel is proving to be a great place to consider for your next build, here's why!
Pristine beaches
With a handful of locations to choose from in the Coromandel region, there is sure to be your perfect beach spot. Home to the famous hot water beach and numerous pristine beaches, the Coromandel is the ultimate beach house destination. So why not consider this the next location for your new build?
Ultimate for all things water
From geothermal waters in Whitianga to kayaking through Cathedral Cove, to digging hot pools at Hot Water Beach or snorkelling through sea caves there are plenty of things to keep you busy. Not to overlook the obvious attraction of fishing with around 400 km of coastline and 100 offshore islands to explore. It is not hard to understand why this is one of the best summer spots in New Zealand.  
Getting outside
There's plenty to do even if water is not your thing. From hikes hiking the Pinnacles to cycling through the Karangahake Gorge to walking along the Coromandel Coast, there's plenty to get you and the family outside and make the most of your summer.
Ultimate vibes
Known for its laid-back feeling the Coromandel is the perfect escape from the city. It provides the best of both worlds being semi-central to Hamilton and Auckland. This sets the perfect scene for a beach house and weekend get-a-way spot.
Vibrant locals
The Coromandel is known for its creative and vibrant locals who make the seaside communities pop. Shopping local will leave you with delicious artisan food which is made and grown locally, as well as fresh produce from the famous Thames markets. After the last couple of years, it's easy to understand the importance of community. The Coromandel can defiantly provide a vibrant community.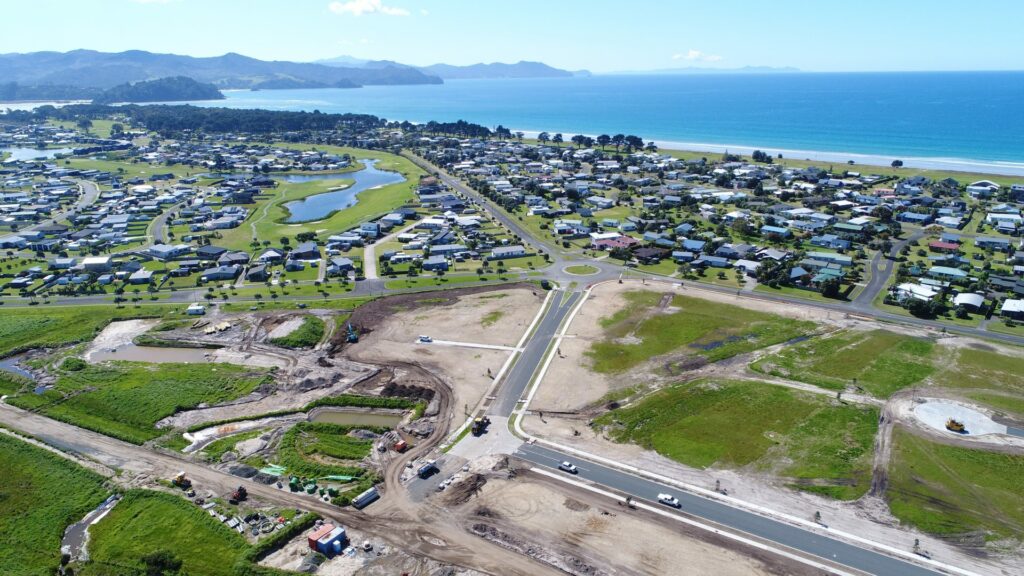 Convinced Coromandel is where you want to live? Get in touch with a Coromandel-based builder and look out for some sweet house and land packages.