Growing up in New Zealand, a hot tub or spa pool was a luxury few could afford. It was an adventure just to slip into the hot water and soak. These days, more people are investing in health, stress relief, and recreation. A spa pool or hot tub has become much more attractive to many homeowners.
So, how do you choose between a hot tub and a spa?
What's the difference?
Spa Pools
The physical differences between a hot tub and a spa can be quite stark. Generally, a spa pool will be bigger than a hot tub. It may also have a deeper, more insulated pool-like design. This means it can accommodate more people, although there are spa pools designed for 2 to 3, 4 to 5, or even 6 to 8 people. They also feature sculpted seating, built-in massage jets and may even contain a waterfall feature.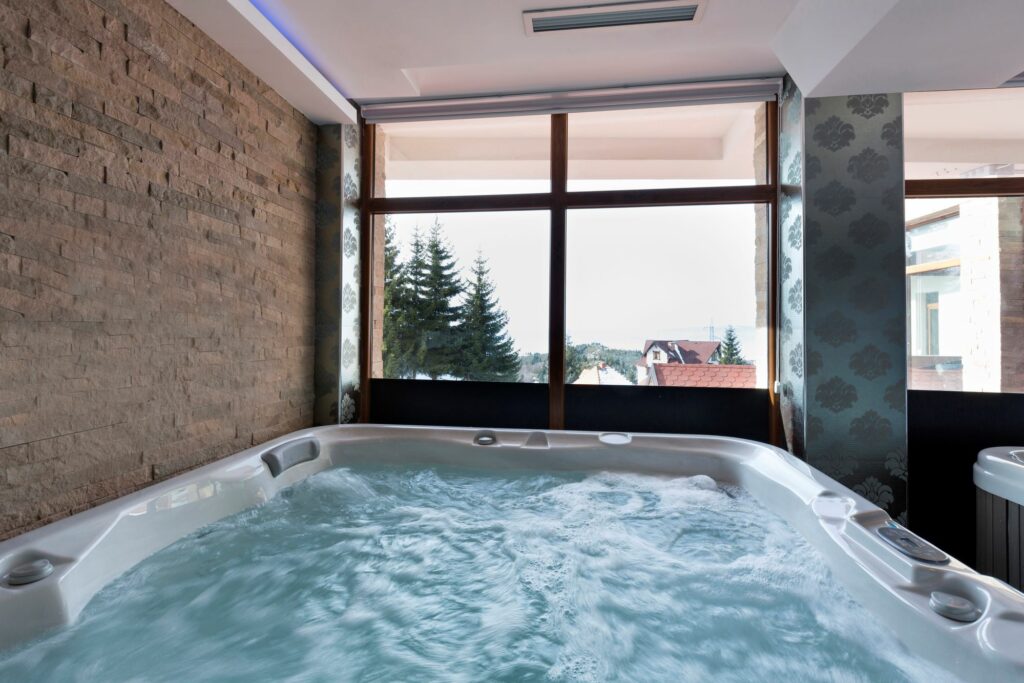 A spa pool is basically a combination of both a hot tub and a swimming pool, and is made using moulded acrylic. It is very durable, and perfect for individuals or families who want to relax and enjoy a massage therapy session. It is also ideal for keeping little kids entertained, as it can be filled to various depths and contain an array of jets and bubbles.
You can even buy longer swim spas that have a current you can swim against, without needing a longer lap pool.
In terms of maintenance, historically spa pools have been treated with Chlorine to maintain sanitation levels. More recently, Chlorine Free water treatments like Simple Silver use Magnesium and Silver to clean your water. This method can keep your water clean and healthy for up to one year, without chlorine.
Hot Tubs
In comparison, a hot tub is much smaller than a spa pool. It is designed to sit four to six people and may have a few jets at the base. The jets are usually lower pressure than in a spa pool and are designed to create ripples that flow throughout the water.
Hot tubs are usually circular or oval and are made from timber. They are often heated by lighting a fire in a special burner. Many people use the water once or twice over a few days and then empty the tub, using the water for gardening and irrigation.
Hot tubs are generally easier to move and maintain, making them better suited for those who rent or have smaller outdoor areas. They do not require chemicals, which is appealing to some people. Others like the sense of safety that comes from a treated spa pool.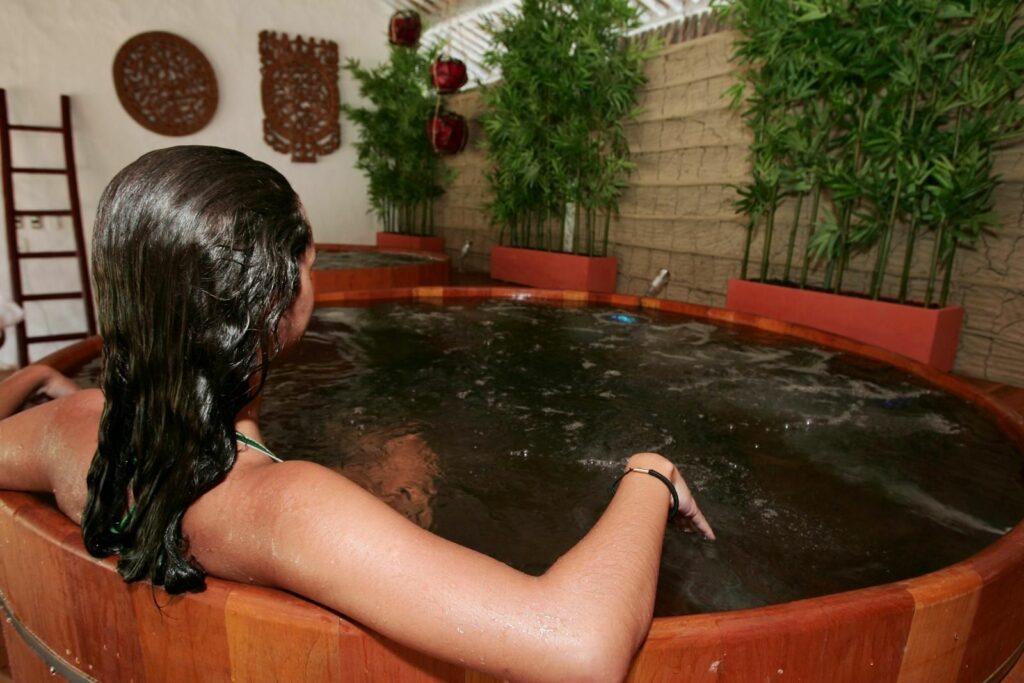 One final thing to bear in mind when choosing between a hot tub and a spa pool is energy efficiency. Heat pumps featured in some spa pools can help keep energy bills down. On the other hand, if you have easy access to cheap firewood, a hot tub could be the way to go.
My advice would be to try before you buy. Go and visit people in your circle who have one or the other. See which one suits your needs and budget best.
Most of all, enjoy the luxurious feeling of hot, soothing water, easing your aches and pains away. Have fun.