According to Consumer.org.nz, making the best use of the flow from the indoor to the outdoor area can add a sense of space and ambiance to your home. 
Consumer go on to suggest ways that decks, balconies, and swimming pools can create amazing outdoor living spaces.
Decks
Indoor/outdoor living and long summer evenings on the deck and around the barbeque are a favourite part of family life for many New Zealanders.
Plan for good indoor/outdoor flow in your design and consider your decking needs.
The position of the house in relation to the sun and boundaries will dictate the size and shape of the deck to a certain extent.
Be aware that there may be local council restrictions on how much ground a deck can cover.
Consider shading and shelter from the prevailing wind.
To make the deck more interesting, consider in-built seating, steps, planters, and unusual floor shapes.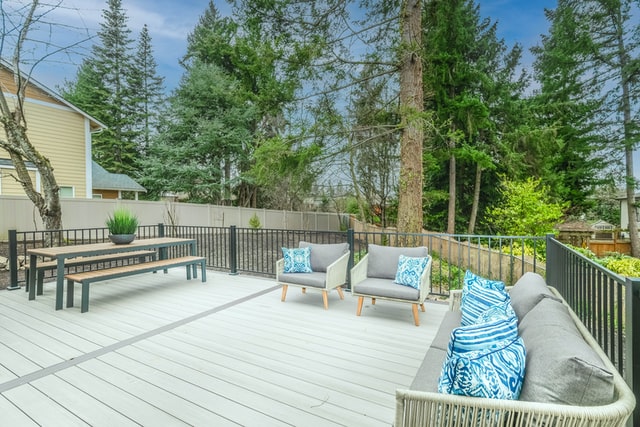 Balconies
There are important design and construction requirements for balconies to make sure they don't leak and rot, such as:
A step down from the doorsill
A slope on the balcony floor
A gap between the balcony and the wall claddings
Taking care around junctions to ensure weather tightness.
Using correctly treated timber.
Swimming pools
There are a number of different ways to build a swimming pool, from buying a ready-made pool that sits on top of the ground and requires minimal work to install, to having a custom-made in-ground pool built on site.
The placement of the pool will depend on your section and the position of the house.
Consider the impact of sunlight, access, trees, and privacy.
If you want to swim laps, a basic rectangle would be best.
Consider a large area for kid's play and smaller areas off to one side for a quiet soaking.
Take care of the types of plants and trees that will drop a lot of leaves or seeds into the pool.
You must fence the pool area.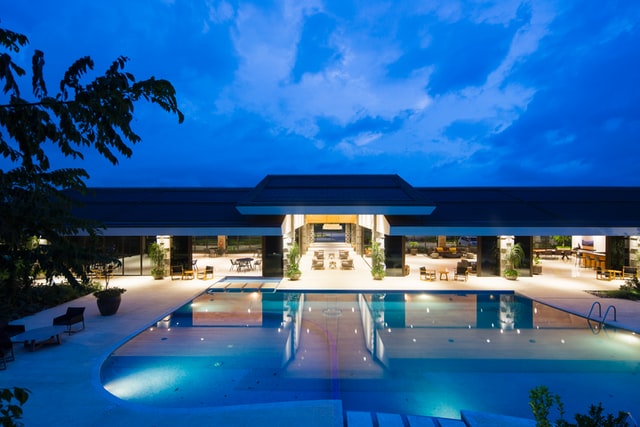 Spa pools or swim spas
When it comes to making your home an amazing space, there's nothing quite like a spa pool. These days, spa pools are becoming incredibly popular for their therapeutic qualities, and your home is the perfect place to add one. From reducing stress levels and easing aches and pains to creating a tranquil atmosphere, a spa pool has plenty of potential to make any home feel luxurious, relaxing, and even chic.
Think about where the spa pool would go, bearing in mind you may want furniture or other design aspects to go with it.
What do you want to use your spa for? Relaxing in a family-sized spa pool, or doing laps in a swim spa?

Make sure you are aware of local council requirements for spa pools. 

Think about the construction of the spa pool. Does it include premium materials including North American acrylic, OZone water filtration, strong insulation, and high-quality jets? Don't get ripped off by cheap knock-offs.
Consider a solar-powered solution for your home and spa.
Take your pool experience to the next level with spa pool accessories like Simple Silver water treatment and a spa pool cover.
Plan for lighting to help set the mood and to light the way in the dark.
Create a rural sanctuary
Another way to make your outdoor area work for you is to create a rural sanctuary. In rural settings, space is rarely a limiting factor, but prevailing winds certainly can be. Hence the importance of careful planning right from the outset.
Make sure any special views can be enjoyed whenever you're outside, not just when everyone is indoors.
Check that your home will have the right balance of shade and sunshine
Identify where windbreaks or landscaping may be beneficial.
Bring the beach to your doorstep
Who doesn't want the sun, sand, and relaxation to continue well after you've left the water?
Use bi-fold doors, a large slider, or louvres to blend indoors and out.
Use rocks, grasses, and pavers to give a beach feel to your outdoor areas.
Use natural light to flow through the space and create a sense of connection inside and out.
Visit a Whitianga Showhome

for ideas and design options on creating a strong sense of connection between the inside and outside of your home.
Urbanise your outdoor lifestyle
No one enjoys being exposed to neighbours or finding their only outdoor area perpetually in the shade. Effective planning ensures indoor-outdoor flow, especially with site footprints decreasing and suburban infill increasing. 
Maximise every inch of the site's space and to create indoor-outdoor flow within an urban setting.
Colour consultants can help you blur the line to your outdoor living space through the use of modular and flexible furnishings, colour schemes, textural elements and materials that match your interior style.
Extend these to the outdoors to tie the areas together thematically, creating an illusion of an extension of space.