Do you ever get bored of the limited options of body wash? For guys it's usually oak, steel, energy and other strange scents that are apparently supposed to embody masculinity. For women  the options are more delicate such as rose petals, coconut, lavender and many other flowers and fruit.
Don't get me wrong, I love smelling like I rolled around in an orchard. But some days I want something more unique. Something more fun. Something like chocolate milk scented body wash.
This is where Etude House's Milk Talk body wash comes in. It only took one glance at the cute bottle. I've never spent $5 so quickly. Just look at it! It is shaped just like a small bottle of chocolate milk with the colour of creamy chocolate.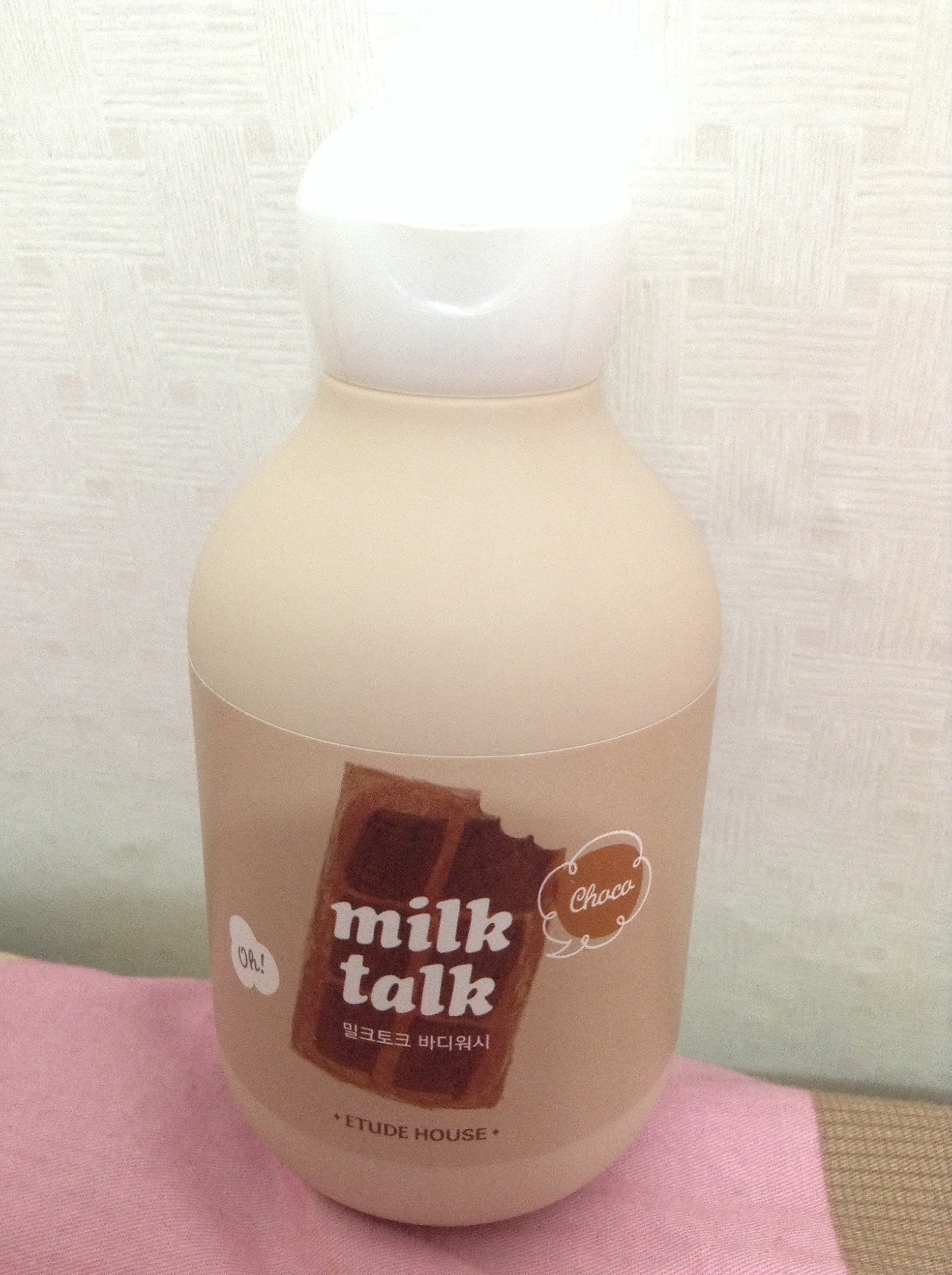 So how does it fare?
I will get to what you are most interested in first – the smell. It does indeed smell like chocolate milk. However it doesn't smell like a rich, dark chocolate milk. Rather it is more like a light, slightly soapy chocolate milk. I'm just impressed that they managed to make any soap smell milky!
The other great thing about the smell is how long lasting it is. While it is not an incredibly strong smell, you can rest assured that even after washing it off, you will smell good enough to eat. It leaves the faintest scent of chocolate – enough to make you smell delicious but not enough to make you hungry!
The proof is in the pudding
Now you're probably wondering how something that smells so delicious can actually work. I'm going to use a bit of science to explain how even a weaker smelling body wash can still work, so bare with me.
A body wash that works only needs two kinds of ingredients – a cleansing agent and some kind of perfume. The cleansing agent tackles the problem of dirty, stinky skin. The perfume creates a new smell to mask plain skin smell. So even though the chocolate milk smell is light, it still works wonders by cleaning your skin to the pores.
However this body wash doesn't stop there – it is also great at moisturising. So if your skin has been getting a bit dry, I would highly recommending replacing your body wash with Milk Talk Chocolate Milk.
If chocolate milk isn't your thing, Milk Talk also comes in a delicious strawberry milk flavour. But be warned, the strawberry milk wash is so good you may actually want to drink it!