Jiufen or 九份 is a must see place if you ever find yourself in Taiwan. This quaint little old gold mining town is a lot more than it sounds. Although today it has been mined of all gold, small gold nuggets can still be found in the sights this city has to offer.
While this town is bursting with activity and promise, if you must limit your time, there are a few things you need to see and do. So here are the five things to do in Jiufen:
1. Lose Yourself in the Old Street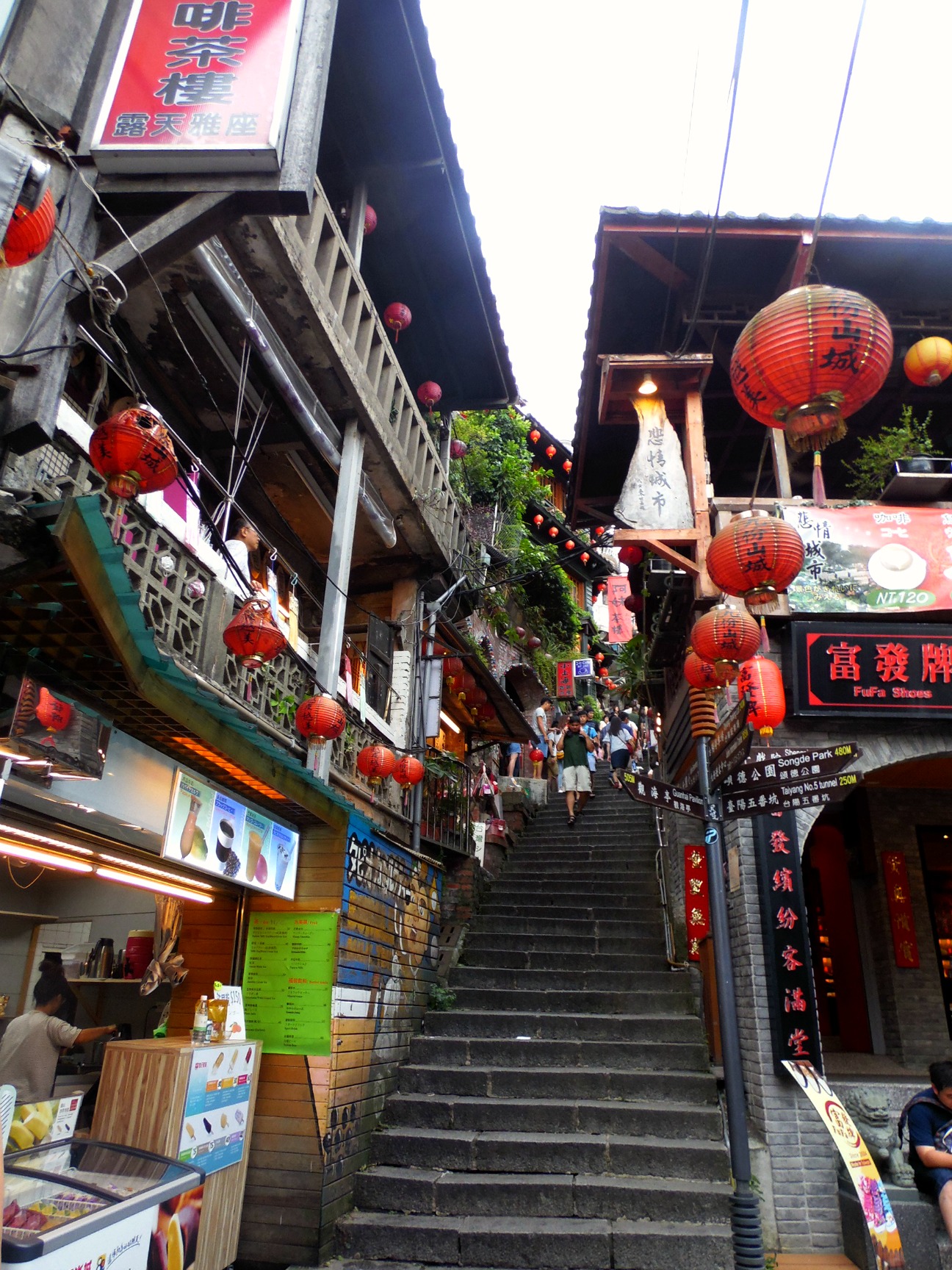 This street is perhaps Jiufen's most well known attraction. After one visit you will see why. It is brimming with culture that screams Taiwan.
Imagine yourself strolling through alleys surrounded by shops and stalls. The ceilings are lined with red lanterns wishing you good fortune. Enthusiastic stall owners offer you aromatic sweets and authentic Taiwanese goods.
There are several things you need to do here. The first is indulge your tastebuds in the delicious food available. Try a steamed pork bun for 15TWD – about $0.75 New Zealand dollars. Or try any number of the desserts available.
While here you should also consider buying souvenirs. You can get your friends and family Taiwanese keychains from any subway station. But what about a handcarved wooden frog that can croak? Or a canvas of a loved ones name written in Chinese calligraphy?
The old street is great to visit at any time. However I'd personally recommend late in the afternoon to early evening. It has a massive influx of people and can get quite stuffy. However keep in mind the red lanterns are for display only – they won't turn on when it gets dark.
2. Trail Any of the Numerous Mountainside Walks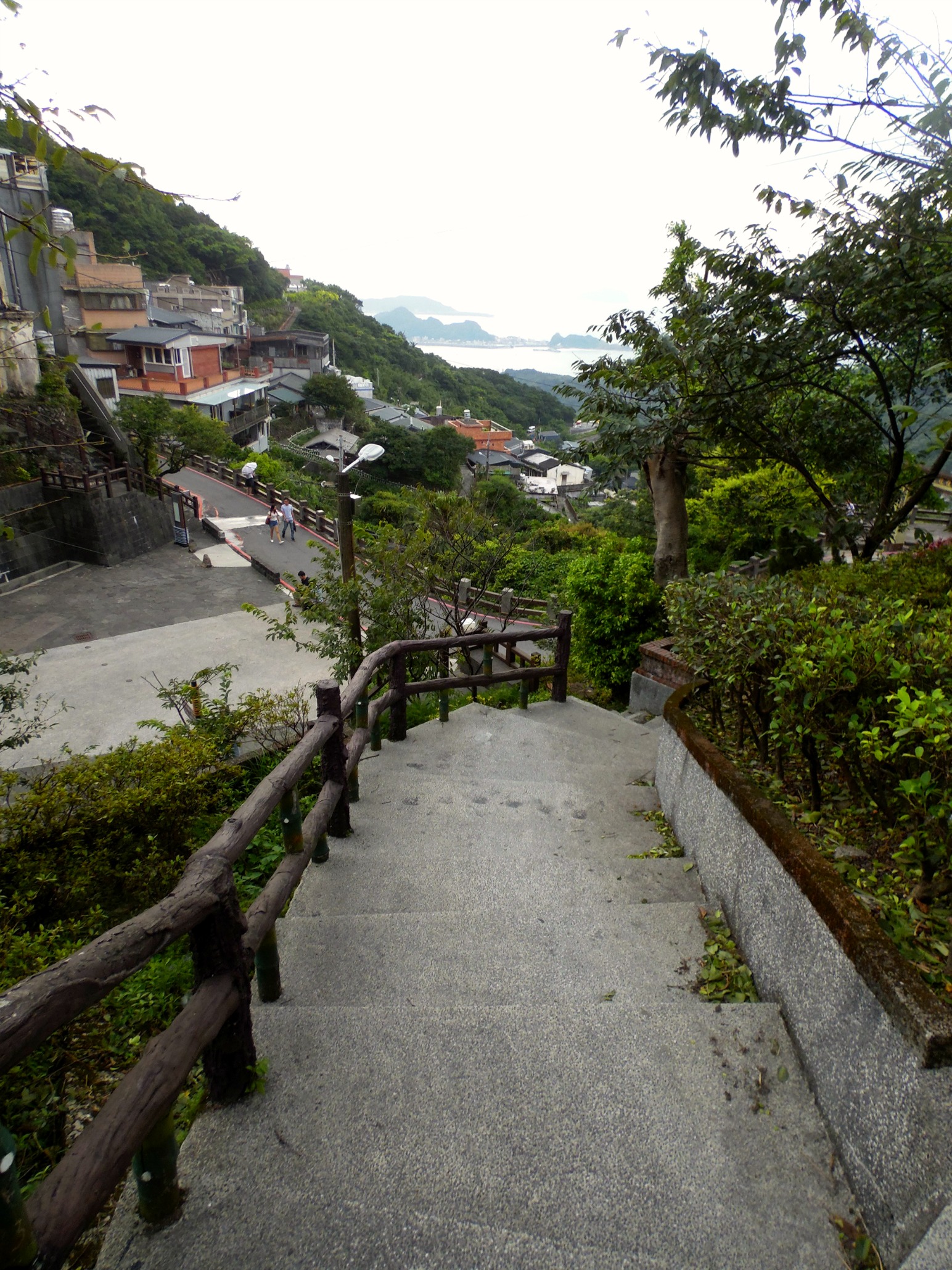 After the hustle and bustle of the old street, it is a literal breath of fresh air to venture out on a mountainside walk. Don't worry though – these walks are a lot closer than you think! From the stairs of Old street, the nearest one is about four minutes away.
From the heights of Jiufen you can see many staircases leading down and around the mountains. You can climb along these for as long and as far as you want. It isn't like a hike where once you start you need to keep going. There are plenty of staircases leading out along the way incase you decide you've had enough.
3. Get Spirited Away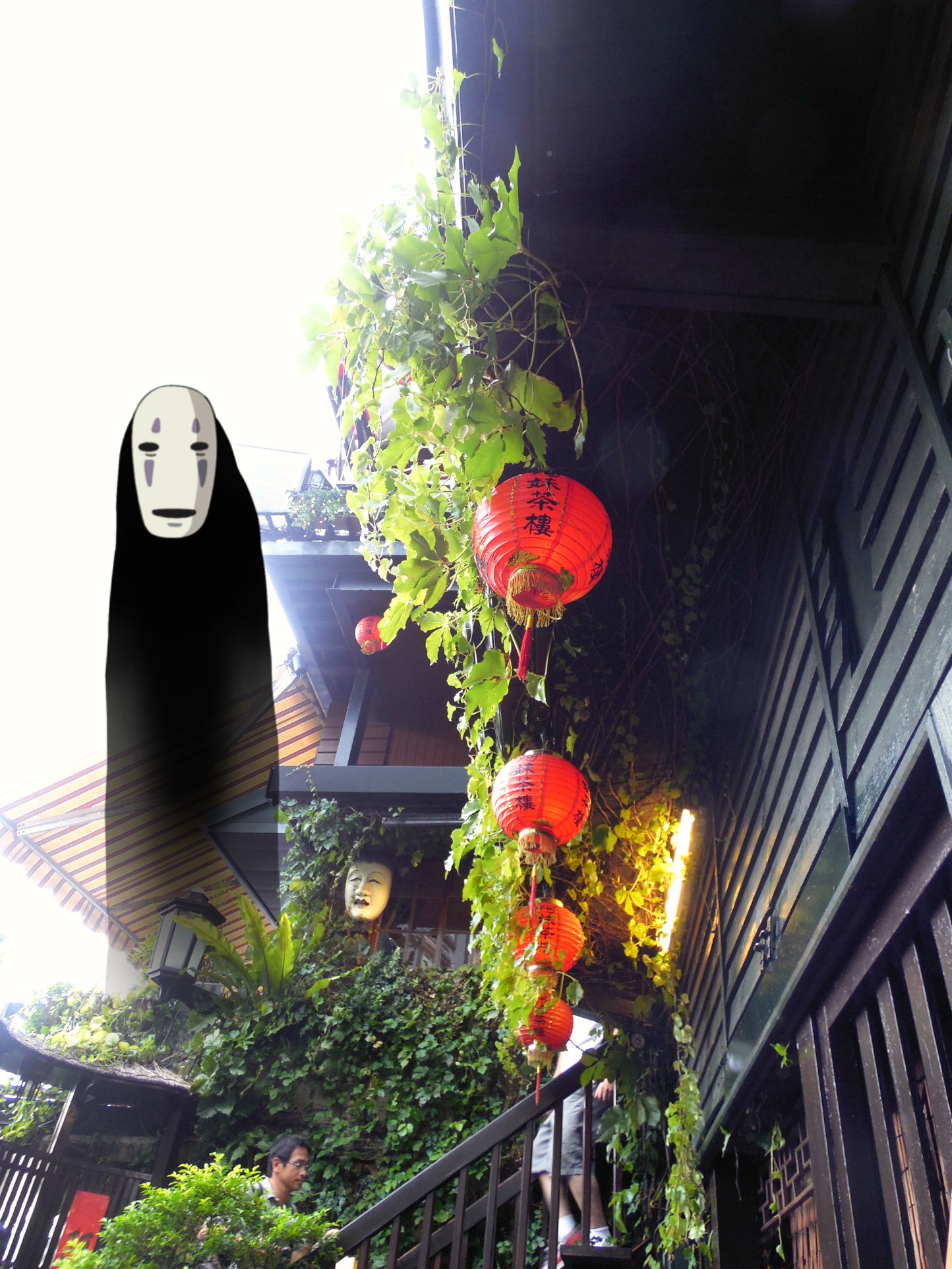 If you have ever watched Spirited Away, you would have fallen in love with the township it was set in. The vivid colouring, red lantern lined streets and abundance of good food all seem familiar. A bit too familiar.
That is because Hayao Miyazaki drew inspiration for Spirited Away from Jiufen. If you want to have a full Spirited Away experience, Jiufen is a must.
One place you should see is the Jiu Fen A Mei Tea House. This tea house is most closely connected to Spirited Away  and if you see it you will know why.
However like most things remotely related to pop culture, it is incredibly overpriced. Prices start at around 300NT ($14.55) per person. If you want more bang for your buck, check out the tea house right behind it. Prices are cheaper and it overlooks the mountains.
4. Visit the Underground Tunnels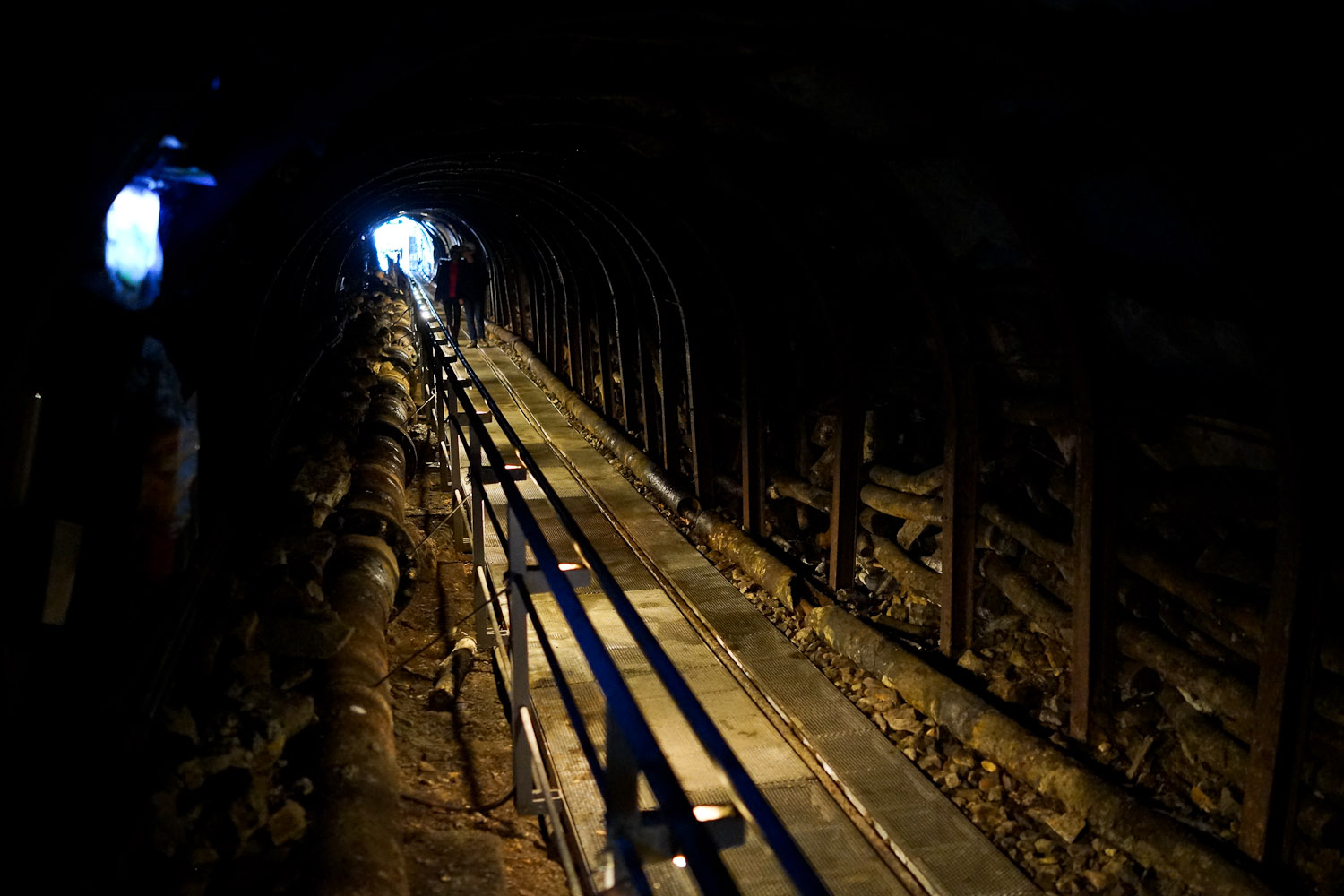 One of the charms of a gold mining town is the tunnels. Most towns close off their tunnels due to health and safety reasons. Thankfully Jiufen has made some of their tunnels explorable.
The cool thing about these tunnels is they can take you from one part of town to another. So if you want an interesting way to explore, just venture through a tunnel. Part of the fun is finding where you wind up.
However be aware that not every tunnel is explorable. Tunnel number five is one such tunnel. However tunnel number 7 is not too far from number five if you want to go explore it.
It's best to go explore the tunnels while it's still light outside. This is because it can be difficult to find your way out when it's dark. Also it would be a little scary coming out to somewhere you don't know in the dark!
5. Watch the Sunset From the Lookout Spot

Not far from the bus stop is a lookout spot. This spot has two levels – it's definitely worth going upstairs and looking from there. The lookout spot overlooks mountains, seas and a distant cityscape.
There is no better place in Jiufen to appreciate God's artistry than this lookout spot. Make sure to snag a bench so you can sit and watch the sunset.
I'd personally recommend staying until just after the sun has set. This way you can watch the lights from the city turn on.
How to Get to Jiufen
If you are not a local with a car, there are only really two ways to get to Jiufen from Taipei. These are catching a bus or riding a taxi.
I would avoid catching a taxi. It is a fairly long ride and as you can imagine it is expensive. The cheapest you can pay for carpooling a taxi is $250NT – about $12.60.
Your best option would be to catch the 1062 bus. Several buses run this line every 20-30 minutes. They are relatively cheap – around $75NT ($3.60NZD) for a trip just over an hour. The buses are fairly comfortable with air conditioning.
However there are a few things you should be aware of. Firstly the road is quite windy and the drivers are notable for being a bit fast. This can be a bit intimidating however the drivers go on this route multiple times per day. Trust them.
Also be aware that the drivers don't announce what station they are arriving at. So you need to look out for signs and be cautious. However most passengers will be getting off at Jiufen so take note of what they are doing.
In short: Jiufen is best explored both on and off the beaten path.