Curtains, Shutters or Blinds – The best option for your Hamilton home
Whether you are decorating a house that you just moved into or redecorating an old one, picking the right curtains, blinds or shutters characterizes the essence of your home's interior. It accentuates your windows and should complement the rest of the décor and is usually the most eye-catching feature in every room.
Choosing the right fabric, color, length, lining, custom made versus off-the-shelf can be a time- consuming process with so many different options in the Hamilton market to choose from, be it blinds, shutters or curtains. While making your home look beautiful and comfortable, it's also important to pick a practical, easy-to-maintain and durable option, so you don't have to spend too much time cleaning or worry about having to replace it every now and then.
So, what's the best option for your home in Hamilton – curtains, blinds or shutters?
SHOULD YOU CHOOSE CURTAINS?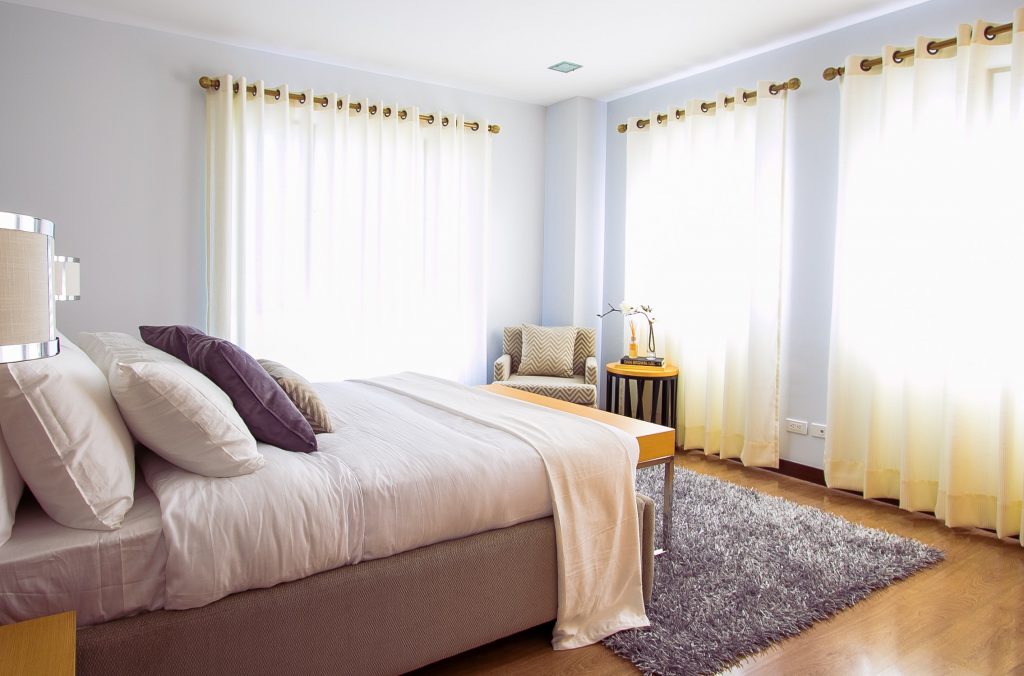 Fabric, Fabric, Fabric: Choosing the right fabric for your curtains makes or breaks how it looks. Choose something too light and it won't fall well, choose something heavy and it doesn't fold well when drawn. It's important to choose the right material that has a good flow and fold. Polyester, silk and velvet are usually best for curtains and give you a flowy look. These materials are also not too thin, which makes them good for privacy and light control. However, some materials like silk can be quite exorbitant.  The more economical options are cotton or linen, but these fabrics can be too stiff. If you were to go with one of these options, remember to pick soft cotton or linen that would still give you some flow.
Length: Many Hamilton houses have beautiful long windows that look great, but if you pick a wrong curtain length for those windows, even the best of fabrics can look distasteful. To get the right length for your curtain, remember to place your curtain rod as high as possible, get curtains that reach the floor but don't make a puddle.
Lining: If you are getting curtains for your house, you really can't do without lining. They give you privacy and make your curtains look a lot better. Another reason to get lining is to protect your delicate curtains from the sun.
While curtains give you that elegant and sophisticated look, buying them or getting them stitched can be an expensive business in Hamilton. They are also not very easy to maintain and require regular washing or dry cleaning. Remember that some fabrics and colors can get damaged quite quickly if your room gets a lot of sunlight, especially during those warm Hamilton summers, which could limit your options while choosing them wisely.
SHOULD YOU CHOOSE BLINDS?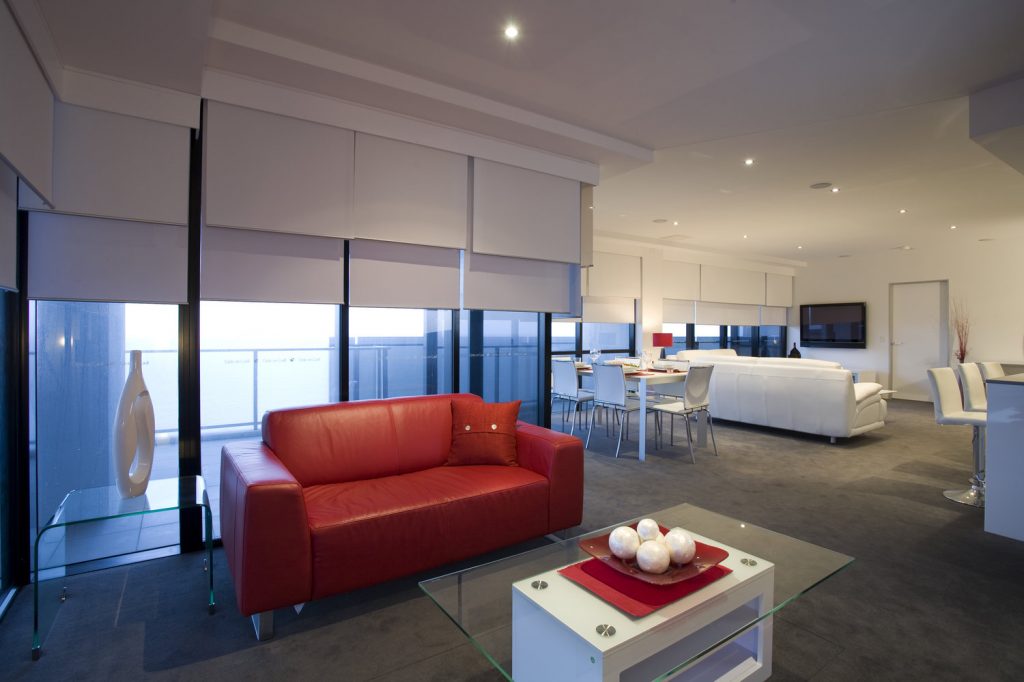 Window size: If you have small or medium sized windows, blinds are a great option for you. Full-length curtains over small or medium windows tend to look completely out of place. Blinds can give smaller windows a clean, complete look that fits well into your window frame.
If you do have longer, full-length windows, a hassle free and easy-to-operate option is motorized blinds. which are becoming quite popular in Hamilton. They are hassle free and work with a simple touch of a button.
Material: If you are considering getting blinds for your house, there are plenty of options to choose from in the Hamilton market. Roller blinds are most common and cost-effective. These blinds are great for privacy and light control, especially in your bathroom and bedroom.
If you are looking for something more stylish, venetian blinds would be a proper fit for you. They can be custom made to the color of your choosing and are available in different types of wood, which can look very tasteful.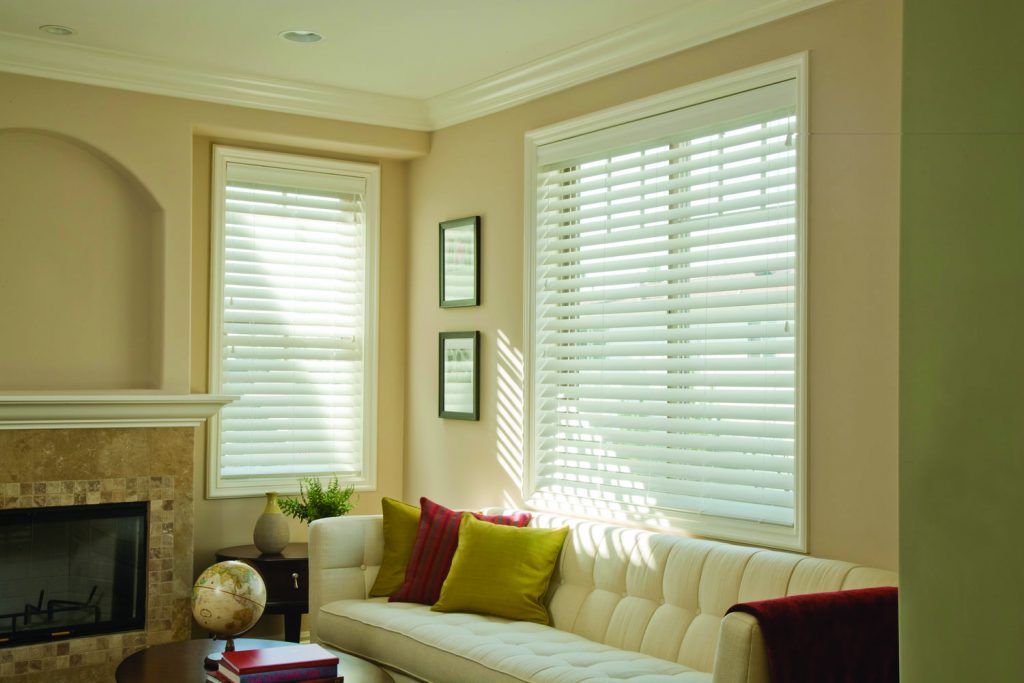 Thermacell blinds are a good option if your home is not well insulated. These blinds have excellent insulation properties and help keep the heat inside your home. They are thicker than other blinds, specifically designed to provide insulation.  They are installed to fit tightly into your window opening, leaving very little gap, which means that it also helps keep your house cool during summers. This is a smart choice if you want to save up on your energy costs. Thermacell blinds come in a variety of fabrics, like sheer, light filtering, semi-opaque, room darkening and designer fabrics.
While blinds are a great option for windows, they can be quite problematic and inconvenient to use on doors.
Blinds are easier to maintain and more durable than curtains. Unlike cloth-based curtains, blinds are designed to control damage from the sun's UV rays and are a lot easier to clean.
If you are thinking of blinds for your home, you should definitely check out some of these trending blinds in Hamilton.
SHOULD YOU CHOOSE SHUTTERS?
Windows & Doors: If you are looking for something practical yet refined for your windows or doors, shutters are the way to go. They'd be ideal for those large doors that open up to the deck or even large full-length windows.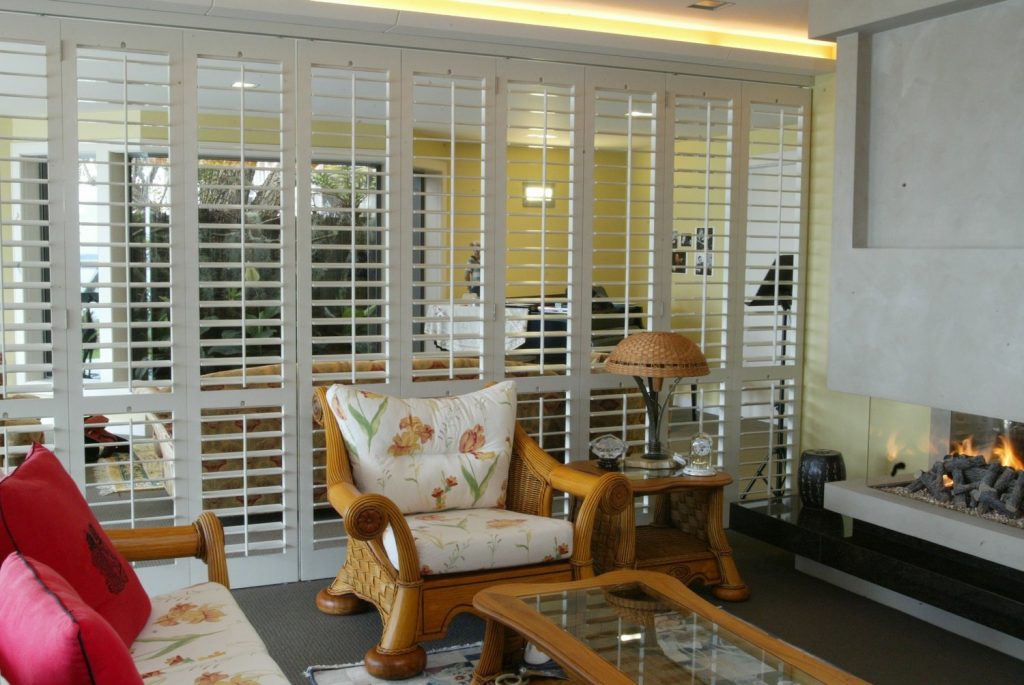 Material: The Hamilton market has a large range of shutters that come in different materials and styles. If you choose to go with a contemporary styled shutter, you'd have options like Artwood, Pheonixwood and Woodlore. These are generally motorized shutters and you can get the seller to install the shutter to either hinge, slide, or bi-fold.
If you are someone who likes hand-crafted things, cedar shutters are the way to go. An added advantage is using heritage shutters to separate a large lounge into two with a slide option.
An option that would work best for both sun and wind is aluminium shutters. They are sturdy and functional. They look like they are made of timber but come with all of the benefits that aluminium provides. You can even lock these shutters to add security to your home while you are away.
Shutters, nowadays, come in different colors as well to suit your interiors. They are extremely durable and practical and very easy to clean.
You can explore some great shutter options that come in both subtle and bright colours here: View Contemporary Shutters.
While choosing curtains, blinds or shutters, remember to invest right and find something that is flattering as well as practical.
Waikato Shutters and Blinds in Hamilton have some of these amazing décor options for your windows and your house.  View the options on their website: www.waikatoshuttersblinds.co.nz