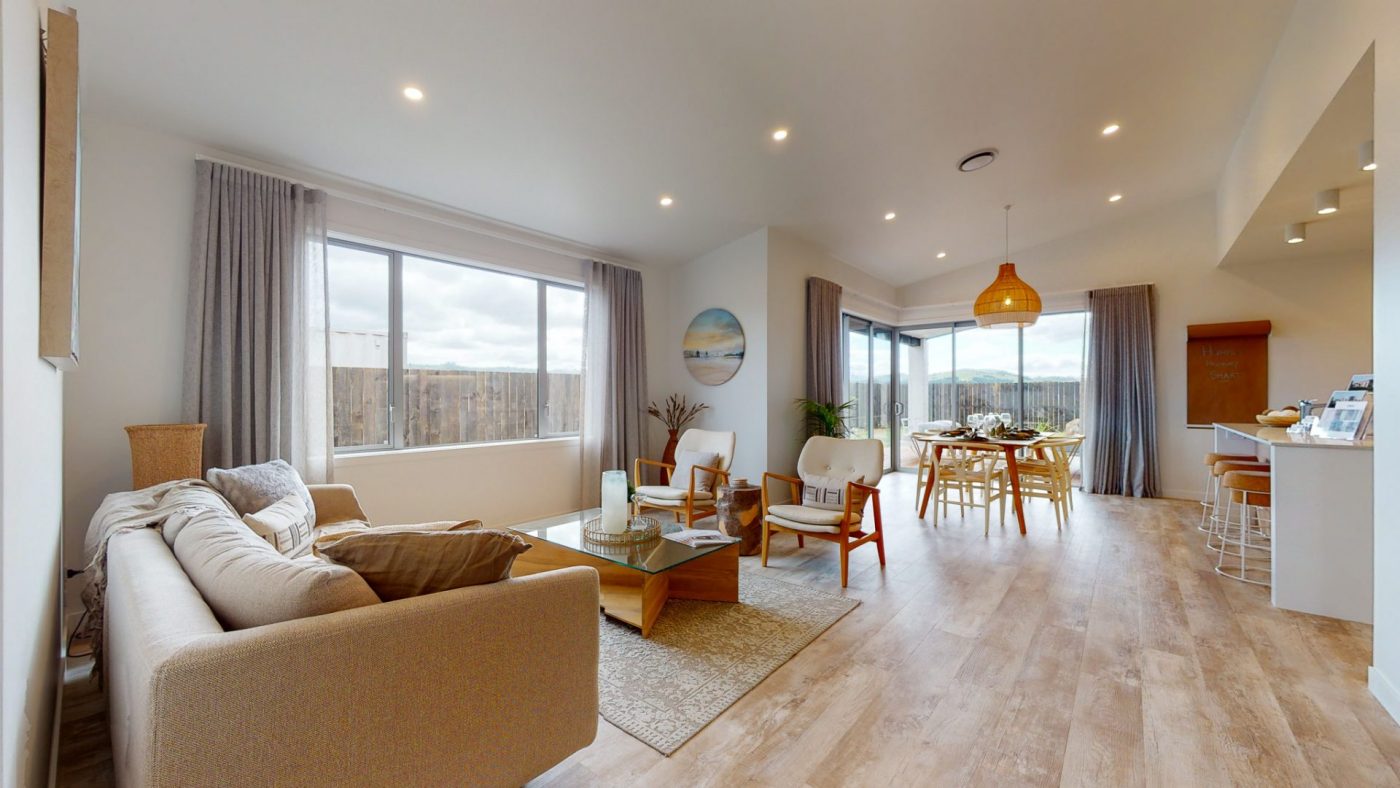 It seems that everywhere you look at the moment, you're faced with advertisements for new property developments.
But, with house prices softening around the country, is building new better for buyers than opting for an existing house?
Here's a look at the arguments for and against building new.
Research from Stuff.co.nz suggests that one of the big drivers of interest in new-build properties recently has been that it is easier to get a loan for them. The loan-to-value restrictions that limit bank lending to low-deposit borrowers do not apply to new homes.
Stuff also say that you should also be able to expect that a new house will require less maintenance, and thus less cost, over the first years of ownership.
When you move into a new place, everything from the appliances in the kitchen to the paint on the walls is new. Modern houses have to be build to modern building standards. Some things, such as double-glazing or underfloor heating, are much easier to put in as the house is being constructed than trying to retrofit.
According to the Ministry of Building, Innovation and Employment, all residential building work in New Zealand, no matter how big or small, is covered by the implied warranties set out in the Building Act. The warranties last for 10 years, apply whether they're in your contract or not and also apply to work done by subcontractors employed by the main contractor.
They require that work is done properly, the materials are suitable and the work is consistent with the Building Act, among other things.
Many building firms also offer their own guarantees.
Against
The biggest problem is often where the house is built.
What is the site like? Will it require retaining or drainlaying? Is there good access to the site from the road?
Sections are in short supply – and extra expensive – the closer you get to city centres.
You also have a few extra considerations to worry about – whether the company you contract to do the job is up to the task and can deliver on time and within budget. When you shop for an existing property, you can see exactly what you're getting. 
Buy new and you have to take the builder at their word.
According to Investopedia, another advantage to buying an existing home is convenience. Once you are pre-approved by your lender, you can shop around, pick out a home, and make an offer.
They also suggest that in many (but not all) cases, it's cheaper to buy an existing home.
For some though, the real cost of building knew is managing the logistics and process, and all of the things that can go wrong.
It's not as hard as you may think
However, Waikato and Coromandel Master Builders, Urban Homes, suggest that the days of having to manage the build and wrangle all the subcontractors yourself are gone – there are plenty of simple, turn-key options available today that allow you to just walk in on moving day.
Most building companies take care of everything from the ground up, like council consents, foundations, construction of the house, fit-out and even landscaping. All you have to do is sit back and wait for the phone call to say 'hello, your new home is ready!'
A home designed for your lifestyle
Urban state that when you build a new home with a professional company what you see doesn't have to necessarily be what you get. A pre-designed home and land package isn't completely set in stone, with some details able to be changed to suit the way you and your family live.
Compare this with an already established home that was built for the way the original owner wanted it to be – not you! And of course the layout of houses have changed a lot over the past 20 to 30 years, they are simply not up-to-date with how we enjoy our home life today.
There's also the bonus of having everything absolutely brand new and picked by you – so whether you're after modern monochrome or Scandinavian chic, you'll get the look you love.
New Builds = 20 Year Advantage
Chartered Accountants in Hamilton state that the Government recently announced that any new build which received its code compliance certificate after March 27, 2020, will be exempt from its new tax rules which limit deductibility on interest payments against rental income.
"That means you can own a new house and continue to get a tax advantage for 20 years by being able to claim tax deductions on mortgage interest payments against your rental income. This will also apply to purpose-built rentals."
The cost may not be what you think
By way of example, in Cambridge a new home build is similarly priced compared to an existing house on the market, but here's the thing – with a brand new home you won't have to worry about maintenance for years.
So if you're buying an older house, consider the costs of having to upgrade fixtures and fittings that have seen better days, as you may have to add significantly more to the price tag of that property.
Sources: